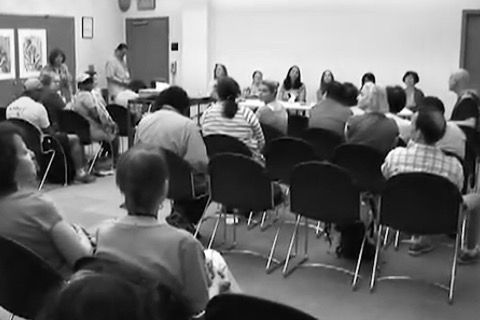 Workshops and Exhibition, Andrew Heiskell Braille and Talking Book Library (NYPL), NYC, 2013
An afternoon of art-making workshops, verbal description and touch tours for participants with vision loss. In June 2013 the Andrew Heiskell Library hosted also an exhibition of works made by blind and partially sighted participants at the Metropolitan Museum of Art as part of Seeing Through Drawing class.
Both events were organized as part of Fotis's NYPL Fulbright project in collaboration with the Metropolitan Museum of Art, the Guggenheim Museum and the Whitney Museum of American Art.