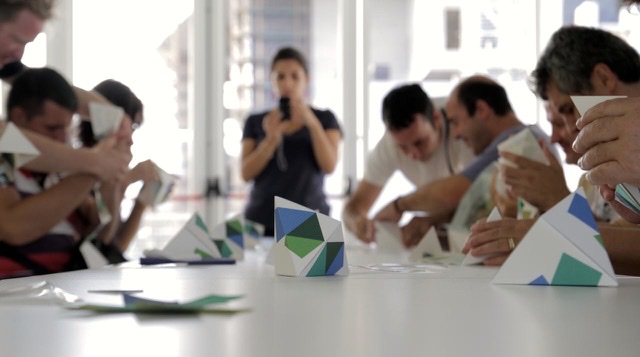 MOHA Research Center - Imaret Monument, Greece 2022
Verbal description and touch tour of Flevotomos' site-specific installation "Why Be Still? Arabesques on a Reflecting Pool" at Imaret, a late Ottoman monument in Northern Greece.
Siena Art Institute, Italy, 2021
Online talk: "The Truth and Resourcefulness of a Limitation."


Benaki Museum, Athens, Greece 2019
Access program and workshop: Drawing as Seeing (in collaboration with artist and educator Pamela Lawton) co-organized by the Benaki Museum and Fulbright Greece.
National and Kapodistrian University, Athens, Greece 2017
Workshop: Multisensory Teaching and Access Programs for Blind and Partially Sighted Museum Visitors.
Benaki Museum, Athens, Greece 2016
Lecture and workshop: Artful Observation: Exploring Sight Through Multiple Senses (in collaboration with art historian and educator Georgia Krantz), supported by the US Embassy in Athens.
National Library of Greece, Athens, Greece 2016
Seminar talks and workshops: Composing in Unison, a series of seven workshops as part of a three-day seminar with librarians and library administrators from all over Greece.
American Community Schools, Athens Greece 2014
Conference talk and workshop: "Seeing Differently," 9th Annual Conference on Learning Differences
Selis Manor Center, NYC 2013
Workshop: The Sound of Monet's Weeping Willow Series