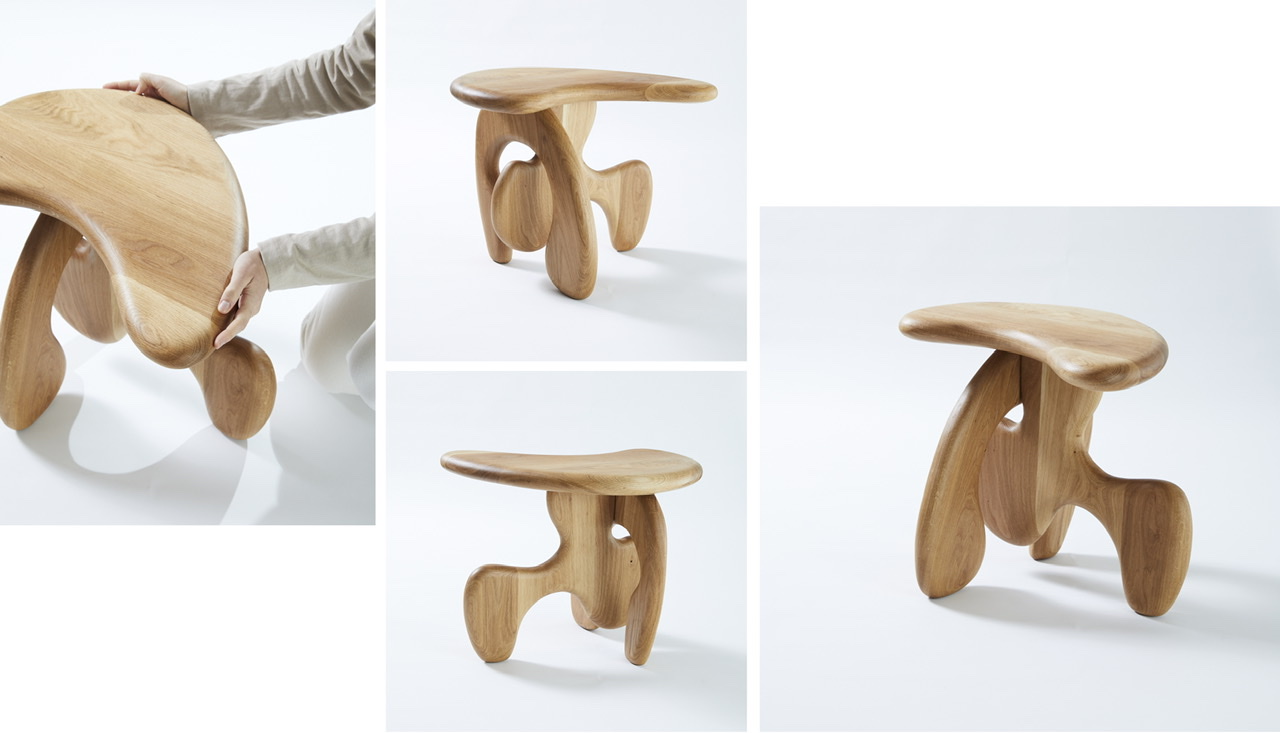 This three-part sculptural piece is essentially a floor version—a 90-degree rotation—of spatial relationships that I explored in my hanging mobile "Enjoying Space" (2022). The title "Dr. P.," refers to Oliver Sacks' famous essay "The Man who Mistook his Wife
 

for a Hat"

 

because I think this piece is not directly identifiable as a stool but rather as a random assemblage of abstract wooden surfaces the usefulness of which may or may not arise instinctively. [2022, "Things to Touch"].

Material:
Oak

Surface:
Natural wood rubbed with beeswax

Dimensions:
Width 570 mm
Depth 460 mm
Height 453 mm

 © 2022, designed and crafted by Fotis Flevotomos in collaboration with master-carpenters.
"I always wanted to create furniture that's surprising and pleasing for our bodies. These tables and stools invite the user to rethink about functionality, balance and space."
Have questions? Email the studio


This email address is being protected from spambots. You need JavaScript enabled to view it.